The OSHW & STEAM one-stop-solution maker-service provider ELECROW, based in Shenzhen, China, has unveiled its 10.1" IPS HDMI touch screen - Meteor Screen - with a cyberpunk-inspired neon-lighting design, compatible with Raspberry Pi devices and other maker projects, able to be used in a wide variety of STEAM applications.
With the first-generation Wizee HMI display series making its debut, Elecrow launched the latest polychrome touch display - Meteor Screen, the vivid, ornamental, and powerful digital display able to fulfill all sorts of makers' demands. Supporting the 19 unique custom LED backlight flow modes, the Meteor Screen is equipped with 10-point multi-touch technology, responding quickly to the user's fingertips. It is of 1280*800 high definition resolution and equipped with IPS wide viewing angle, enabling superb eye feasts for clients with a screen size of 10.1 inches.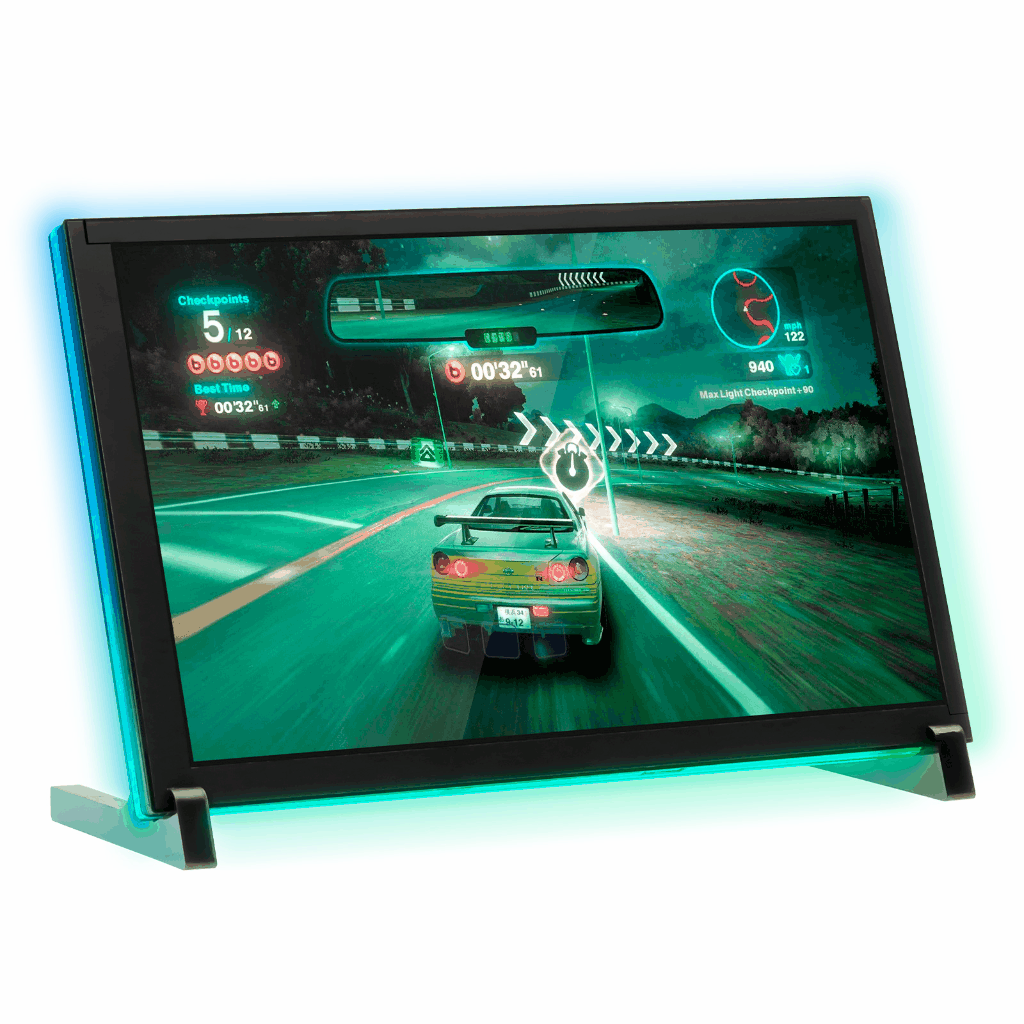 Coming with HDMI ports and specially designed mounting studs, Meteor Screen is perfectly compatible with Raspberry Pi 3/3B+/4B and other Raspberry Pi all-in-one machines. It can run smoothly in both closed and open-source operation systems like Linux, Ubuntu, etc. Not only limited to that the magical display can also work well with mainstream development boards and game fans can gear it as the entertainment display for multi-purposes of diligent home, party, Halloween, and Christmas holiday decorations, etc. Besides having a high-strength acrylic shell, the Meteor screen is aesthetic, durable, and practical, complemented by exclusive brackets.
"This innovative Meteor Screen is one among the creative displays we provide for makers to complete their ideas, our company supplies all the crucial parts not only including customized PCB-making, but also electronic components, display devices, and open-source hardware to fulfill any need from our clients, who are mainly makers and never constrain their thoughts to have fun finishing their multifarious DIY projects," said Kevin Shen, the Marketing Manager for Elecrow. "We have launched the 1st-generation HMI(Human-Machine Interface) display products like the Wizee HMI display series, Now we are working on optimization and iteration of our display products, the 2nd-generation HMI screen products have been set on the schedule ."